Expanded Polyurethanes Injection Moulding
Production of Moulds and Structures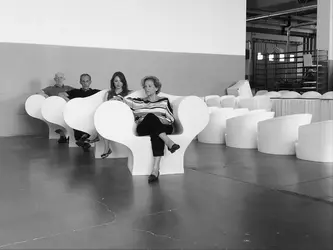 CIMNAGHI - HISTORY
Since 1948 until today, a long journey of commitment, perseverance and dedication.
A successful family business, active for over seventy years in expanded polyurethanes injection moulding.
From Giuseppe Cimnaghi's first steps in the production of furniture and columns for living rooms, the company has grown from an intuition of Adriana, Giuseppe's daughter, in a new image, specializing in the early seventies in the processing of Polyurethane and abandoning the woodworking typical of the fifties and sixties.
The same dedication that has contributed to the company's success is also shared by the third generation, in fact in 2015 Adriana, Francesca's daughter, joined the company too.
Cimnaghi today is a "made in Italy" reality of excellence and a recognized partner of many national and international companies whose brands have made and are making history in interior design since the seventies.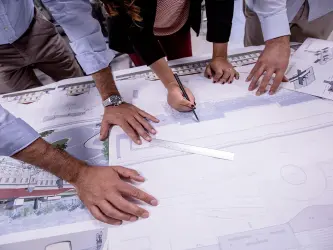 MISSION
Growing with our customers in the most accurate implementation of their projects, starting from the idea, with the reliability and expertise gained in decades of experience.
The final result is closely linked to the competence and care taken in every single step of the process, from the construction of the prototype to mass production.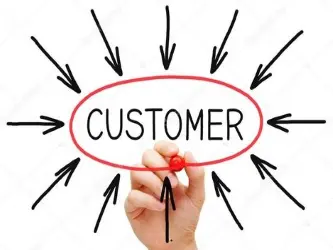 A 360* PARTNER
A solid, streamlined and flexible organization at your service. An experienced and attentive Partner to aim together for a better future, in an ever changing world.
Adapting to changes and following a path of continuous evolution to achieve goals of quality, standardization, efficiency and reliability: values that we never do without.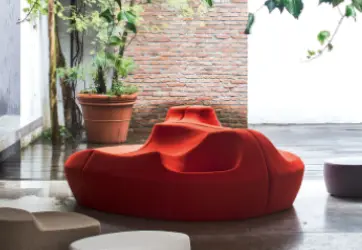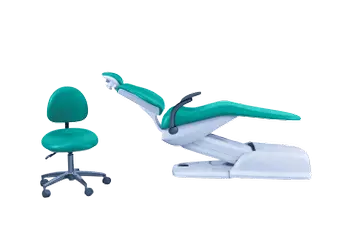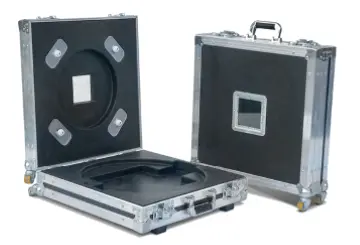 NOTES ON POLYURETHANE (PU)
Polyurethane is a thermosetting polymer with a cellular structure obtained by mixing a polyisocyanate and a polyol.
It is used to produce items with density from low (30 Kg/m3) up to very high (1,100 Kg/m3 and more) for the most different application sectors, as indicated below. We also find it in applications such as paints, adhesives, compact elastomers, low density rigid foam for insulation.
Polyurethane, among the plastic materials, has characteristics that increasingly makes it a real protagonist in modern industry, such as:
Economical production
Versatility of use in all fields
Excellent workability
Easy paintability and integration with other materials (co-moulding)
Long life
Remarkable lightness
High resistance and elastic memory
Thermal and acoustic insulation capacity
Resistance to atmospheric agents and high temperatures
Resistance to fungi and biological agents
Chemical safety of the material
Total recyclability
SECTORS
Furniture, Design and Marketing
Safety and Accident Prevention
Packaging and Soundproofing
Sport and Leisure
Nautical and Camping
Wellness and Healthcare
Cycle and Motorcycle
Automotive
Electronics, Industry in general
Machines for different sectors
PRODUCTS
Paddings for Furniture and Chairs
Components and Interior Objects
Games, Didactics and Communication
Personal protection for Sport
Protection of Fixed Elements and Platforms
Cycle and Motorcycle Saddles and Complements
Chairs, Backrests and Complements
Indoor and Outdoor Car Components
Machine Shells and Protections
Handling and Sound Protection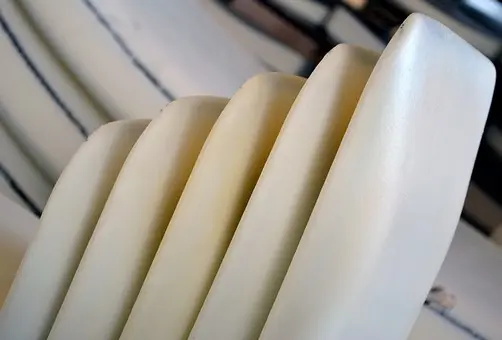 Flexible Polyurethane for Cold Moulding
Flexible polyurethane is a soft foam mainly used in the furniture industry.
Expanded Polyurethane allows to obtain products with characteristics similar to other technologies, but without the very high costs for the construction of the equipment.
The foamed products are made using the cold moulding method, using a mould in which an insert, made of metal, wood or other material, can also be placed, which will therefore be embedded in the moulded product.
Polyurethane cold moulding is used to obtain identical, precise and complex shapes, also allowing moulding an entire sofa of complex shape and important dimensions in a single piece and through a single moulding operation.
Flexible polyurethane allows different densities, starting from an extreme softness to a strong bearing capacity, depending on the customer's uses and preferences.
The flexible polyurethane used is CFC-free and water foamed.
Cimnaghi offers formulations that meet national and international standards for both fire resistance and emission of harmful substances, including: UNI 9175 (class 1IM), BS 5858 (crib 5), California Technical Bulletin, VOC, R.E.A.C.H.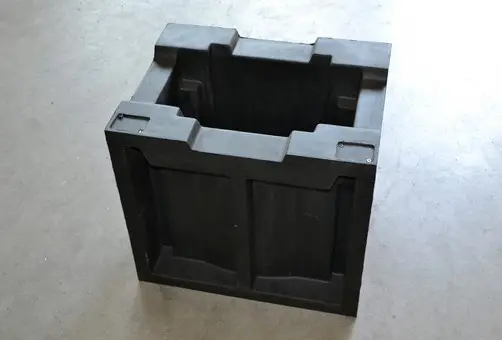 Integral Polyurethane
The integral polyurethane of our production is widely used mainly in the packaging, furnishing and sporting items sectors, in all situations that need to support softness and strength.
This type of polyurethane has a compact smooth or embossed outer skin, very resistant to wear and tear and a more or less soft interior depending on the customer's use and needs.
Cold moulding is carried out using a mould that can be either epoxy resin or aluminium, with or without the insertion of an embedded insert in the material.
It can be made in different colours.
The integral polyurethane is expanded with water.
The formulation of the material used complies with the most required national and international standards, both referring to fire resistance and emission of harmful substances, including: UNI 9175 (class 1IM), VOC, R.E.A.C.H.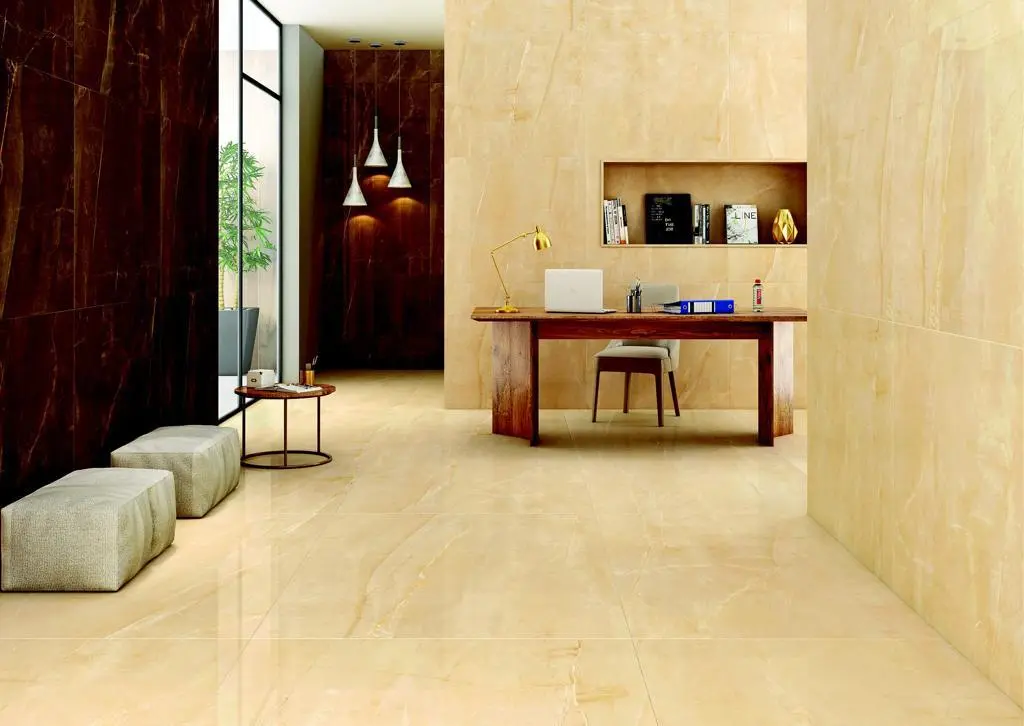 Rigid Polyurethane
Rigid polyurethane is a material used for the production of products with a load-bearing structure but with a low weight.
Rigid polyurethane is a technopolymer for moulding obtained by combining two components, polyol and isocyanate, which mixed together create a foam that once solidified, looks like a sandwich structure with a compact surface and a fine, porous core, which gives the moulded parts a high mechanical strength, combined with a low specific weight and low thickness.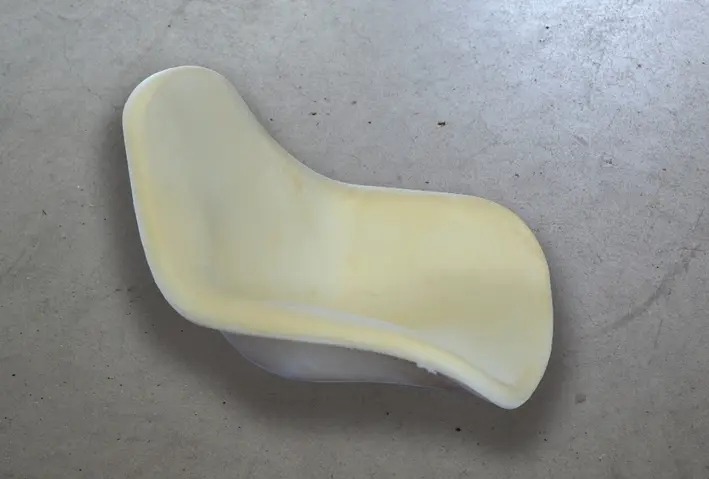 Coupled Rigid and Flexible Polyurethane
In the coupled material, the rigid polyurethane, once moulded, is used as a supporting structure in the furniture sector replacing the metal or wooden insert.
For this purpose the rigid polyurethane moulded part is placed inside a second mould in which the flexible polyurethane is co-moulded.
CIMNAGHI OFFERS THE CUSTOMER A PERSONALIZED COLLABORATION ACCORDING TO HIS REQUESTS AND NEEDS
MODEL DEVELOPMENT
Thanks to our experience acquired over the years and the partnership with leading companies in the sector, we offer our customers support in all model development phases from design to implementation.
We are able to develop projects using advanced three-dimensional CAD technologies, Reverse Engineering, and to transform them into CAM paths to be used in CNC machining.
At the end of the manufacturing process all the equipment is subjected to a strict visual, instrumental and dimensional control in order to verify their correctness and functionality, after which we continue with the next step which consists in the creation of the mould and, where necessary, the production of the metal insert.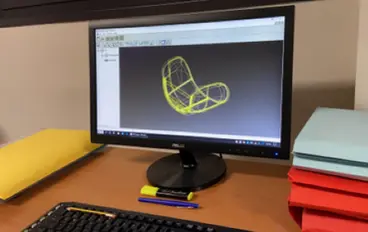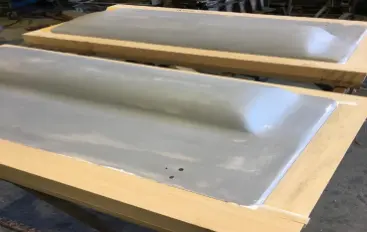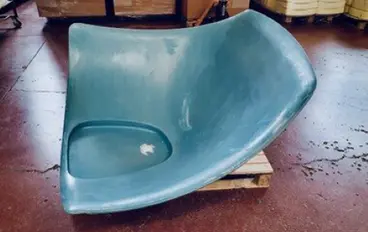 MOULDS CONSTRUCTION and MAINTENANCE
The final result comes from the expertise and attention to detail that we devote every day to the design and manufacture of moulds designed to achieve unparalleled precision and repeatability of results as well as economy and durability at the top.
We carry out the production and maintenance of epoxy resin moulds, with manual or pneumatic handling.
We also produce aluminium moulds with the most qualified external partners.
The moulds owned by our customer are stored in our "mould warehouse", periodically maintained and used at the customer's request.
If the customer is already in possession of a proprietary mould, we also proceed with the moulding alone.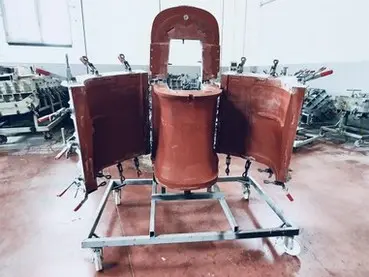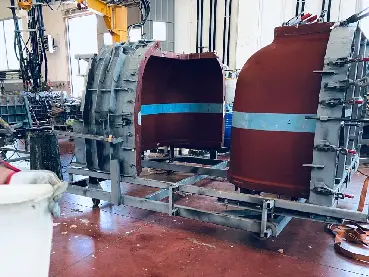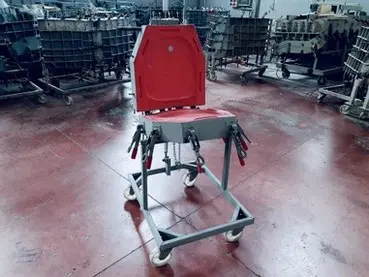 CONSTRUCTION OF METAL INSERTS
Thanks to the use of cutting-edge techniques of the highest level we are able to carry out any required processing with absolute flexibility and accuracy.
We take care of the design of the insert, the preparation of its welding template, mass production, painting or chrome plating.
We produce inserts with belts, woods, polystyrene and rubber profiles.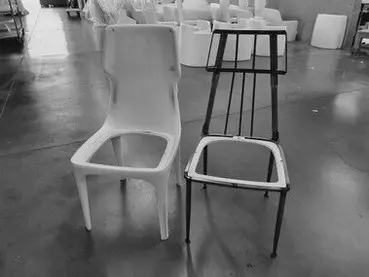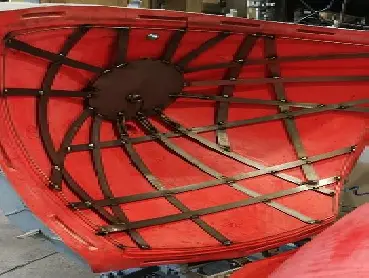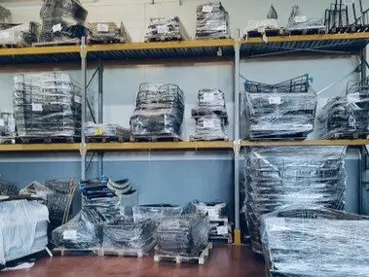 PU INJECTION MOULDING
Modern automated production lines to guarantee efficiency, quality and a constant result.
The high design flexibility is combined with the utmost rigour of the production parameters.
With modern machines and automated processes we produce items in small and medium series having dimensions up to 30Kg, mass or mould coloured, in the desired finishes.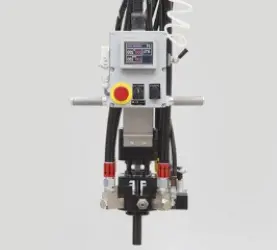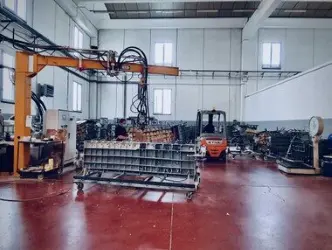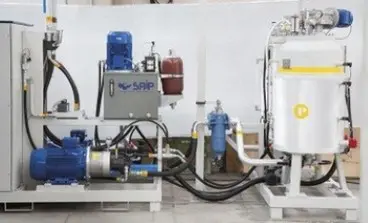 FINISHING
In the finishing department the injection moulded parts are sorted and assigned to specialised operators according to the moulding material.
The operator, at this point, continues with the finishing operations, which may consist of:
Cleaning
Deburring
Threading
Cut
Gluing
Assembly
QUALITY CONTROL and PACKAGING
The company pays particular attention to this function, checking the goods at their acceptance, during the production process, when the finished product is obtained and at their shipping.
Once the piece has been completed and it passed the quality control it can be packed and shipped.
Different types of packaging are available depending on the customer's requirements and the type of shipment that will be made.
Each product is associated with a packaging data sheet in which the operator finds an indication of the type of packaging to be prepared.
In particular, taking into account the material, size, shape and type of transport, we use specific packaging to preserve the characteristics of the product and avoid a possible crushing of the piece.